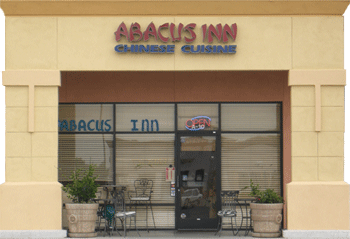 Sister Jody is in town. She's my "right hand" currently. She's planted my fall flowers for me and I'm so appreciative. Today I took her and Trevlyn to lunch at a favorite little restaurant, Abacus Inn. Trevlyn took a picture of Jody and I while there and I thought I'd share it here. After seeing the picture I decided to share a pic of the little restaurant. We looked much better than the photo Trevlyn, sorry ;)
Yes, there really is such a thing as a Pu Pu Platter. Thee best. Our kids love this place. It's just in a little strip mall.
Do you have a favorite, funky little restaurant?